GENEROSITY DINNERS are opportunities to gather in a comfortable and personable environment, share a meal, and participate in giving together to meet the needs of people you care about. GENEROSITY DINNERS introduce individuals to the Common Change model, demonstrating in a hands-on way how collaborative giving works and exploring the underlying principles.
These are not distant acts of charity; these are gifts of love from one friend to another. To bridge the gap between giver and recipient transforms charity to caritas.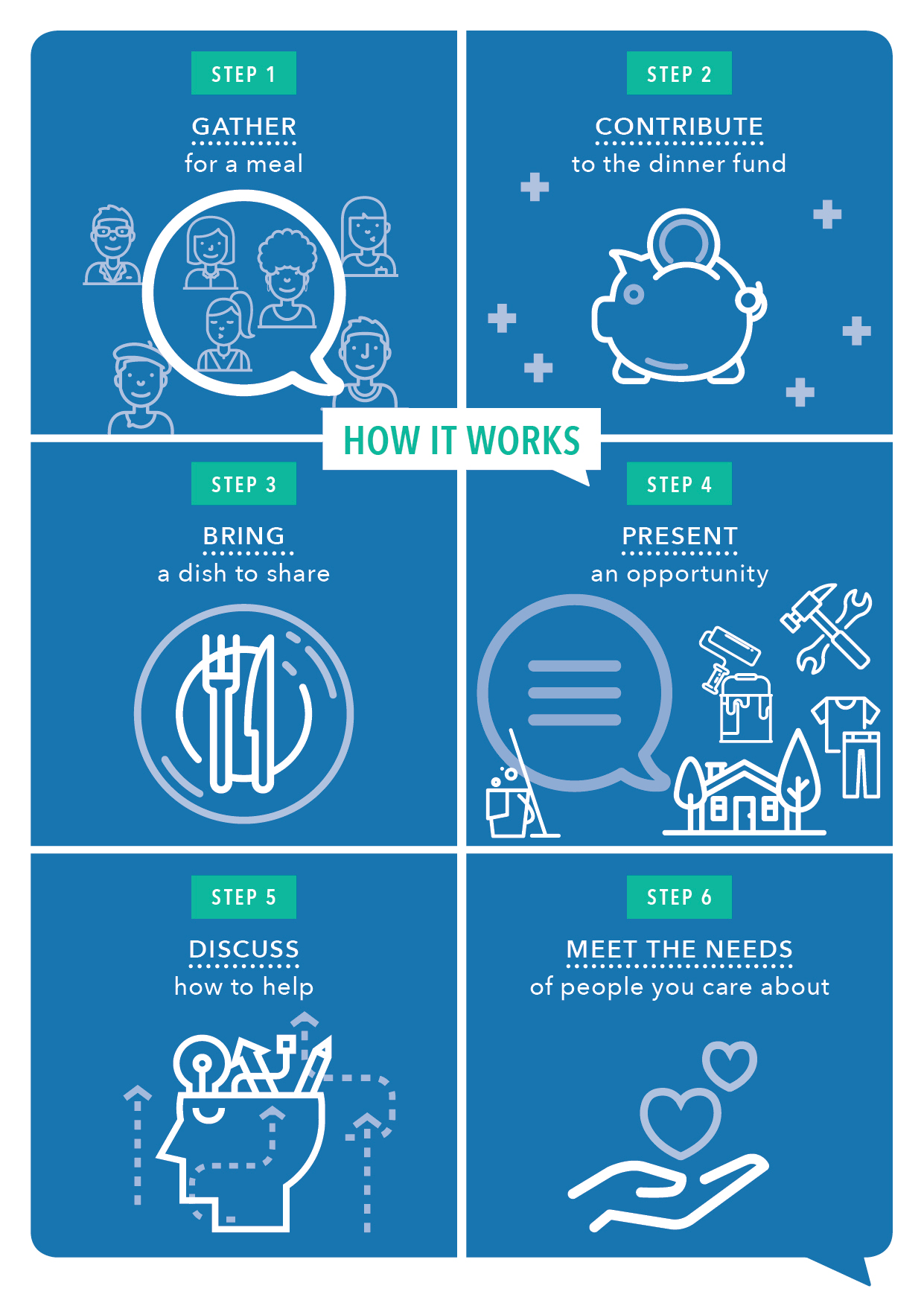 We have created PDF resources to help bring forth thoughts, ideas, and conversation, as you gather with friends, around the table!